Blogging about books is a hobby of mine, I am in no way, shape or form a professional reviewer and I do not receive compensation for reviewing. All books featured on this blog have been purchased by me or borrowed from the library. If I do happen to win a giveaway from another blog or receive an Advanced Reader Copy (ARC) from an author or a publisher it does not effect the review. All the opinions expressed here are strictly my own and are in no way influenced by others. I try to be honest, and will say if I do not enjoy a book.
My preferred genres are:
Classic Literature, Adult Fiction, Speculative Fiction (Horror, Fantasy, Urban Fantasy, Science Fiction, Utopian and Dystopian Fiction, Apocalyptic and Post-Apocalyptic Fiction and Alternate History.), Young Adult (Speculative Fiction/Paranormal, Paranormal Romance, Contemporary), and Historical Fiction. Which, when you boil it all down, is
pretty much anything
.
My reviews include:
•

Title, author (including a link to the author's website), genre, publisher, publication date.
•

A summary of the book (from the back cover, or Goodreads)
•

A few paragraphs detailing my thoughts on the book.
•

A rating out of a potential five stars.
•
Extra information, including a Goodreads link, and where to purchase the book online.
•
Other novels in the series (where applicable)
•
Also: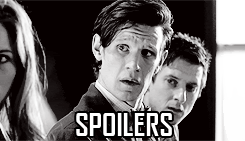 I will consider any book with an interesting synopsis, and I love recommendations so don't be afraid to email me at: nonsensica @ hotmail dot com.